Crimsafe Security Doors
We believe there should be no compromise when it comes to the safety of you and your family.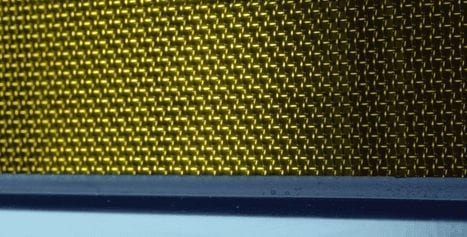 Tensile-Tuff® Mesh
At 0.9mm in diameter, Crimsafe's 304 grade tensile stainless steel mesh is up to 26% thicker than most other mesh products on the market, making it harder to cut or penetrate.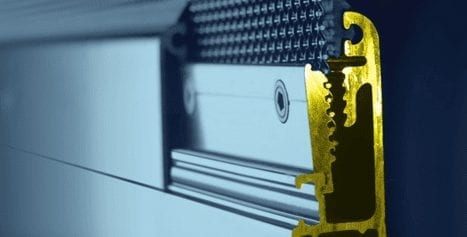 Screw-Clamp™ Technology
The mechanical fastening of Crimsafe screw-clamps to the mesh resist the tendency of the mesh to be pulled out of the frame. This is what gives Crimsafe the strength to withstand enormous forces and impacts.
Tamper-Resistant Screws
Tamper-resistant screws fastening the mesh to the frame at more frequent intervals. A clip-on cover then creates a sealed chamber that conceals and further protects the screws.
we believe there should be no compromise when it comes to the safety of you and your family. Our products have been put through rigorous testing where they consistently exceed industry standards and outperform competitors. Crimsafe may have imitators, but there is no equal.
Crimsafe is stronger than the rest. That's no boast, just a fact. We use thicker mesh and a screw-clamp system that is proven to be significantly stronger and harder to break into than our competitors. Crimsafe looks great. Our stainless steel mesh provides maximum security without the intrusive appearance of bars and grilles. Powder-coated mesh and frames provide simple, clean lines that enhance and complement your home or business. You get maximum security, with a great view.
Hinged Safe-S-Cape®
Crimsafe's hinged Safe-S-Cape®… provide security with peace of mind
Crimsafe's unique Safe-S-Cape® security and storm windows feature a keyless, one-touch safety bar exit system that can be easily operated from inside, without compromising security. It lets you quickly exit your home in the event of a fire or other emergency. When closed, Crimsafe's Safe-S-Cape® window is secured with a triple "anti-jimmy" locking system that cannot be effectively pried open, kicked down or cut; ensuring your home is safe and secure.
Safe-S-Cape® windows work with various types of windows; including louvers, double hung and sliding windows. They are custom designed to complement your home and provide your family the protection and peace of mind Crimsafe has become renowned for. Crimsafe Safe-S- Cape® windows are available in several frame styles and colors to match your home or business.
Crimsafe's Tensile-Tuff® mesh helps to reduce solar heat gain by 53% while allowing for unhindered visibility from your home. Crimsafe windows also work as fly screens, allowing airflow in while bugs and other intruders are kept out!
Unlike traditional security grills or windows fitted with bars, Crimsafe is a stylish product that will complement any decor. Crimsafe products are nearly impossible to cut, kick down or pry open, ensuring your home is safe and secure. Crimsafe's stylish Safe-S-Cape® windows enhance your home, while providing your family year-round safety and peach of mind.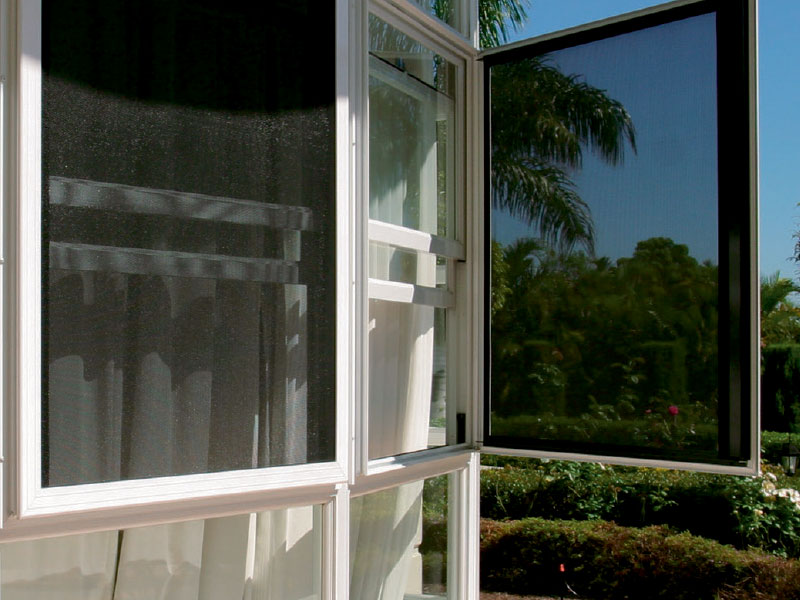 *Required Fields. We value your privacy and will not share your information with anyone.
Award Winning Products & Services
The Sign of a Trusted Home Service Pro
HomeStars Verified home service pros have successfully passed our rigorous screening process to help you hire safer and smarter.
HomeStars Best of Award Winner 2021
The Best of Awards are HomeStars' way of recognizing the businesses on our platform who demonstrate consistency, professional integrity and unparalleled customer service. 
Love the sliding screen option no view obstruction now by screen !
Jason the install fella was a lovely young man from the moment he contacted me to his detail to ensure everything went smoothly
Dar
We had a similar product in our previous home and were delighted to find Metalex carried something very similar. Love the front screen/security door as well as 2 patio sliding doors. Will be great in warmer weather to get a cross breeze of fresh air without worrying about security issues esp at night.
Install was quick and professional. Not cheap but well worth the expense
Unnamed Customer
From beginning to end product and service exceeded my expectations. All staff were friendly, helpful and accommodating. Installation was perfect and I love the product.
Really great experience.
Sprye
This is the second project Metalex has done for me, as I had my own security storm door and screen installed in 2016. This time it was for my Mom, 2 security storm doors, security screen and security bars. Excellent products, workmanship and customer service. Love the end result.
Elena R.
Protecting Canadian Families and Businesses for Over 35 Years!
Tom Reimer established the business in 1986 after a personal experience of having to break into his own home after losing his keys. The point of entry was through the basement window which provided easy access.
It became immediately obvious that the basement windows were very vulnerable to break and enter. Tom devised a metal window guard for his windows and, subsequently, half the neighbourhood! Hence, Metalex Security Products was born.